Unpack and take out the model, WOW, model with beautiful appearance.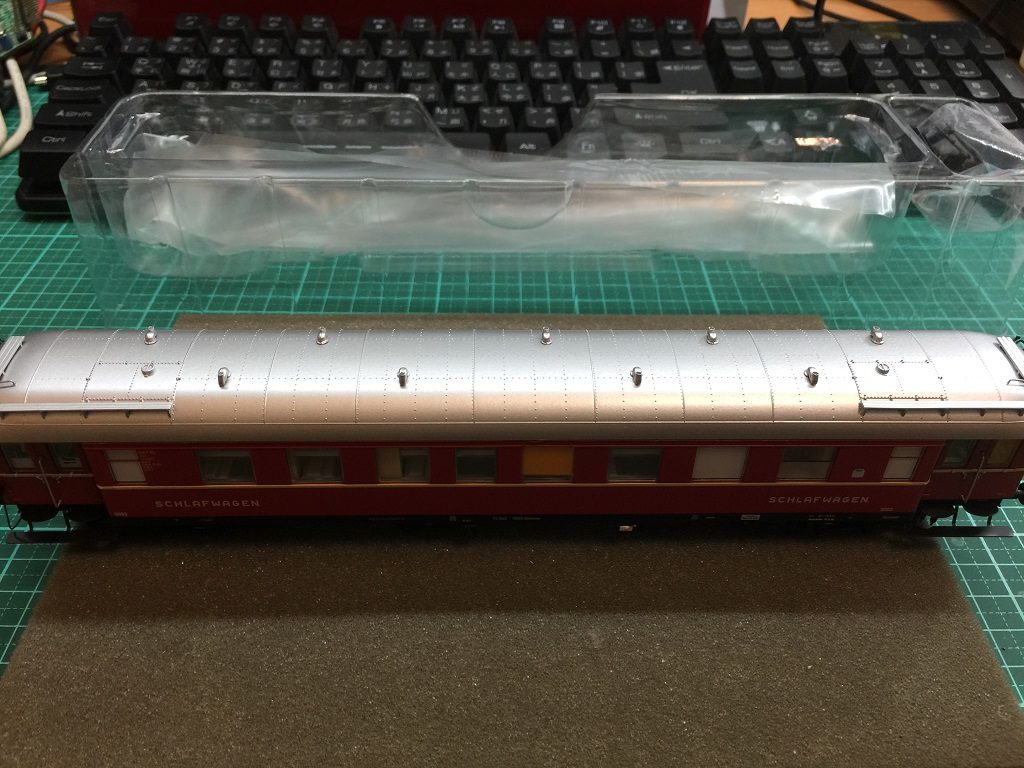 Release the roof from the coach body carefully.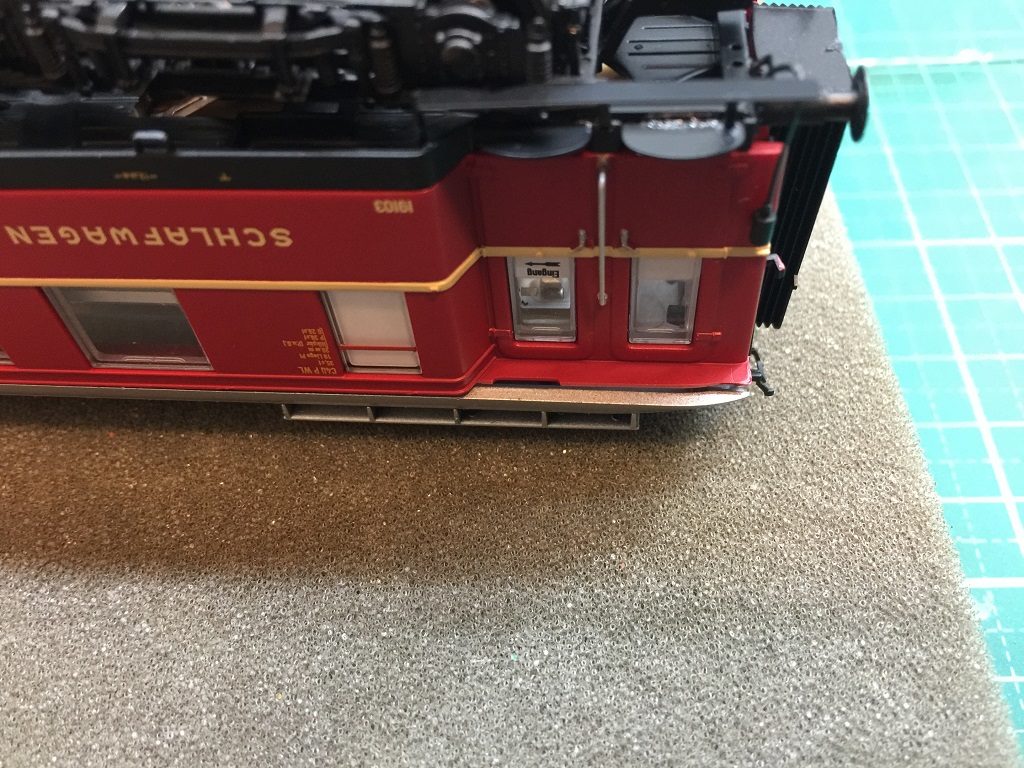 After the roof come off,you can find several compartments in this coach and several couchettes in each compartment.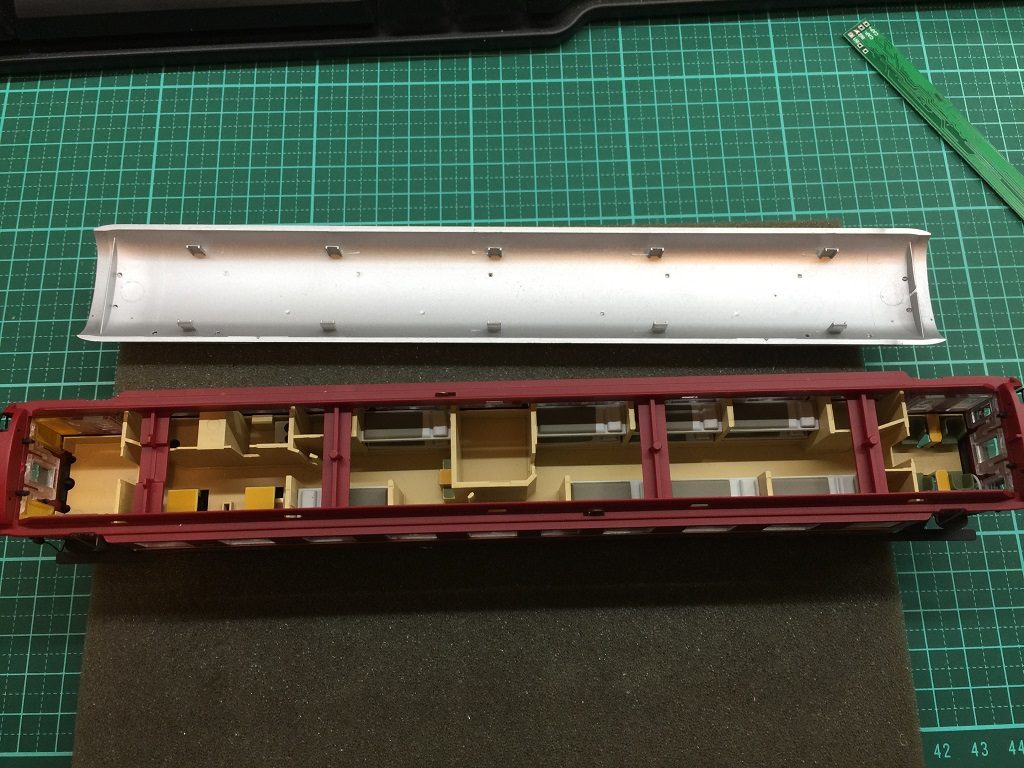 First, prepare two wires for connecting drM light bar to rail power. Please note that the wire shall be long enough due to the location of contact (in the middle of the coach in this example). Next, solder one side of the wire to IN1/IN2 of drM light bar, as figure.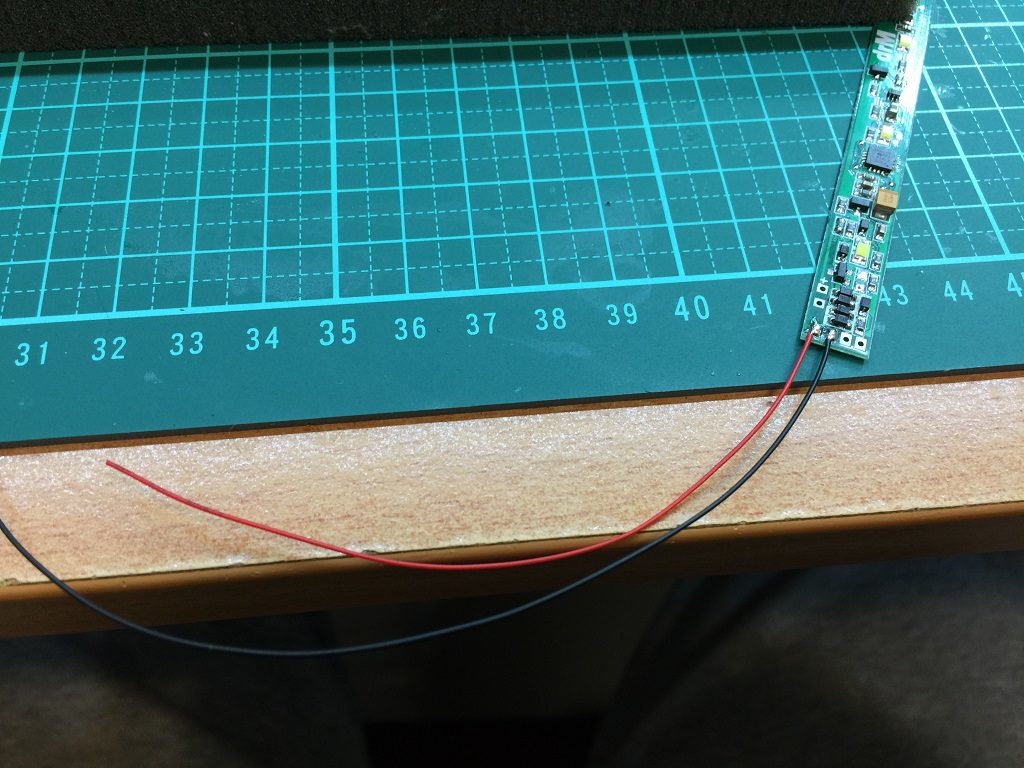 Double-sided tape can be used for fastening the light bar.

Fasten the light bar in the middle of the coach (LED face inside the coach) and connect the wires to the contact of pickup for power. Please pay attention in soldering because the coach body is plastic and the contact is a little bit small.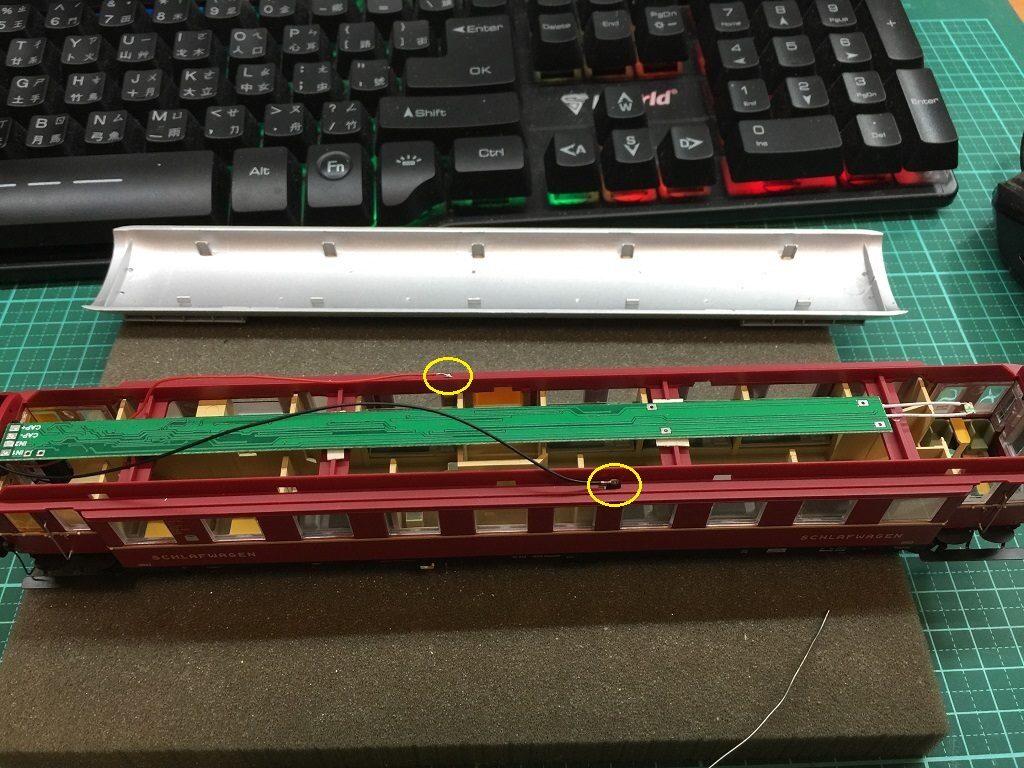 After completed the soldering, put the roof back. Finally, install the coach on the track for testing the fantastic light bar effect.