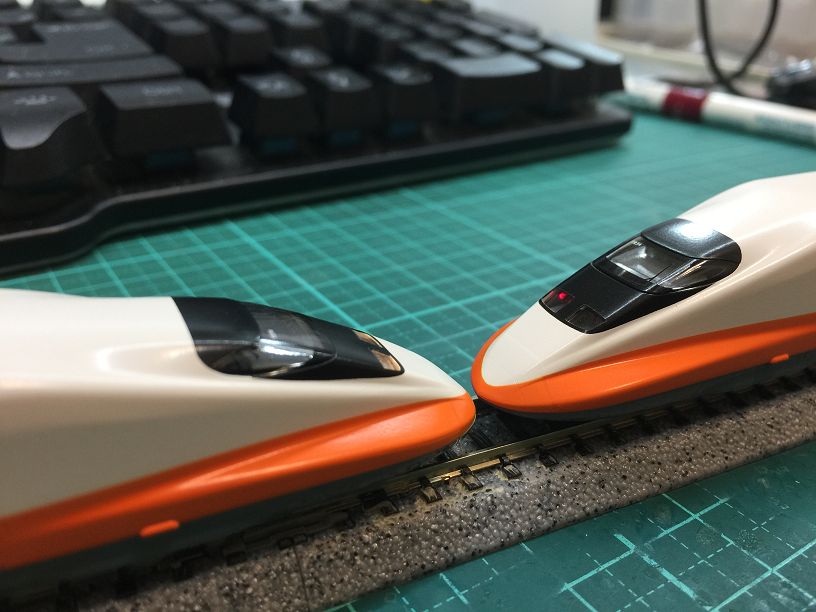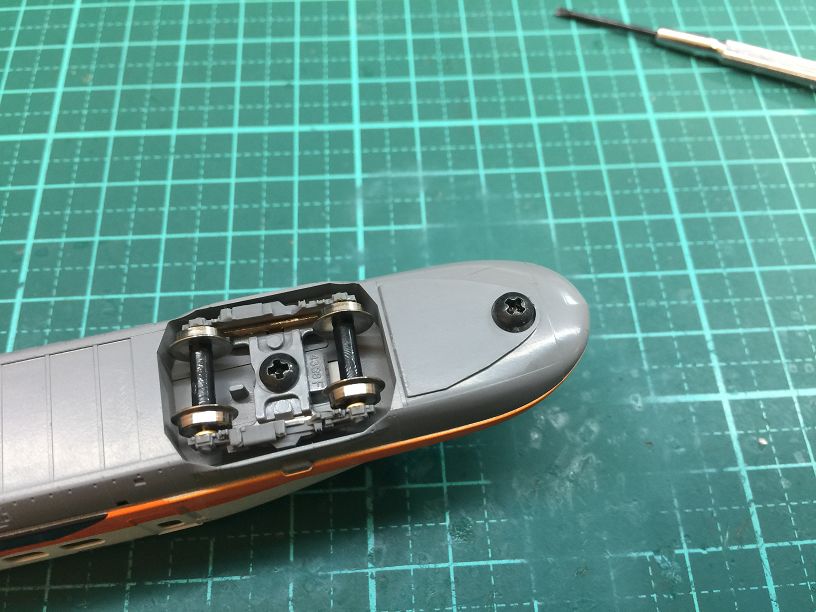 背面螺絲移除.
Remove the screws on the back.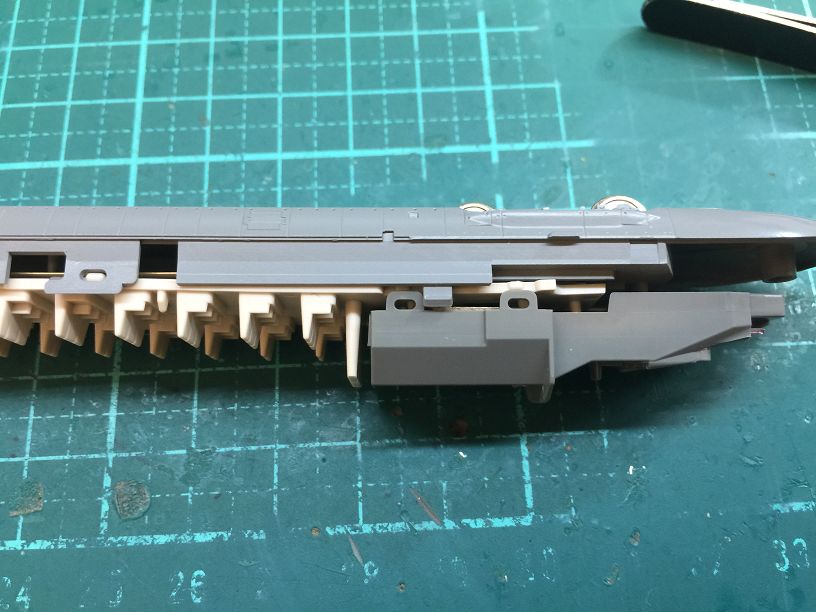 燈罩打開.
The lampshade opens.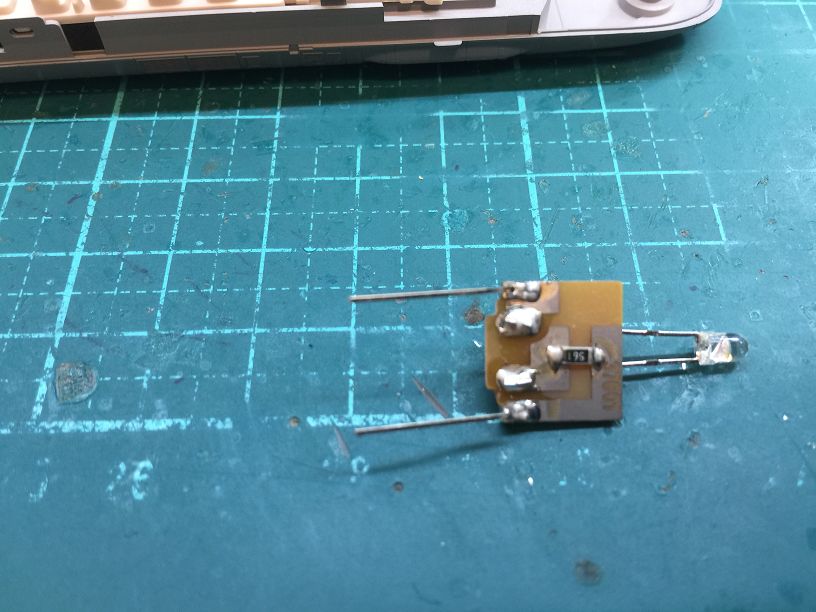 取出LED燈板.
Take out the LED light board.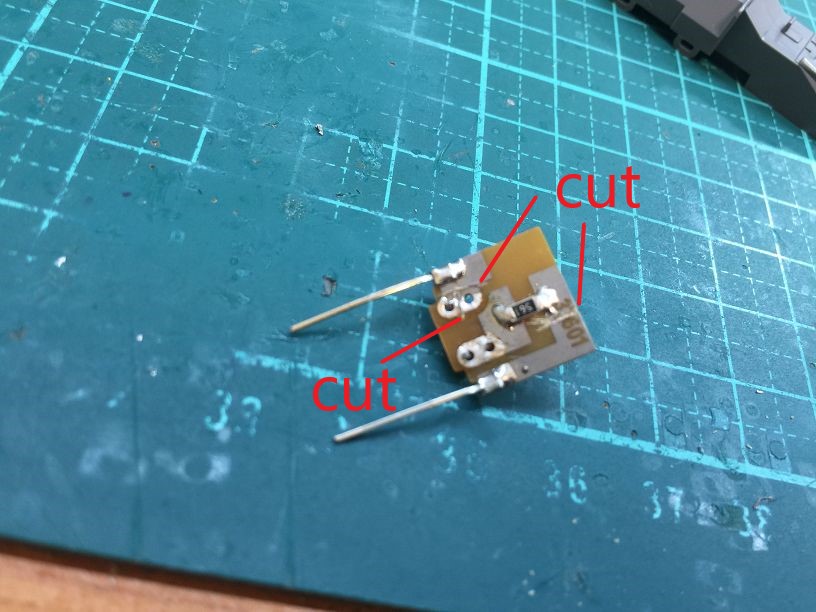 紅線部分銅箔切開.
Cut the copper foil of the red wire part.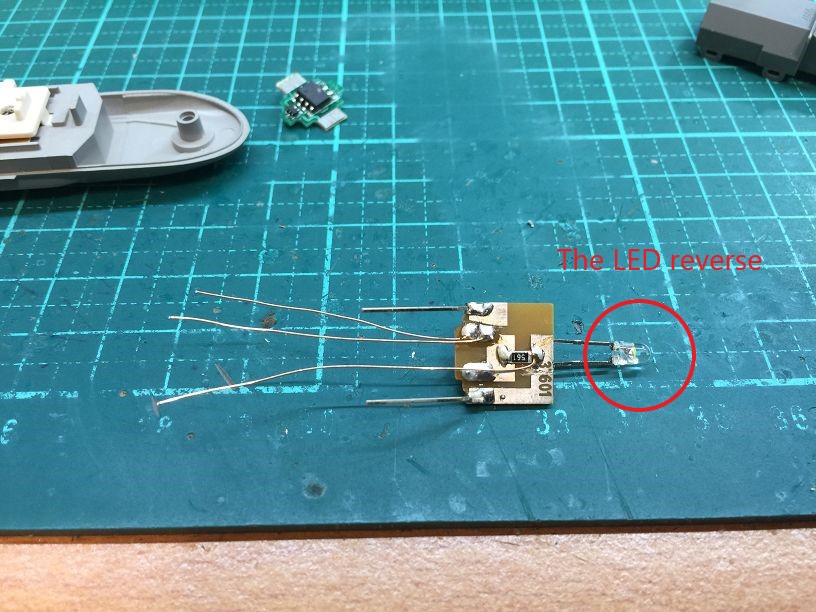 白色LED正負極交換.
The white LED positive and negative poles are swapped.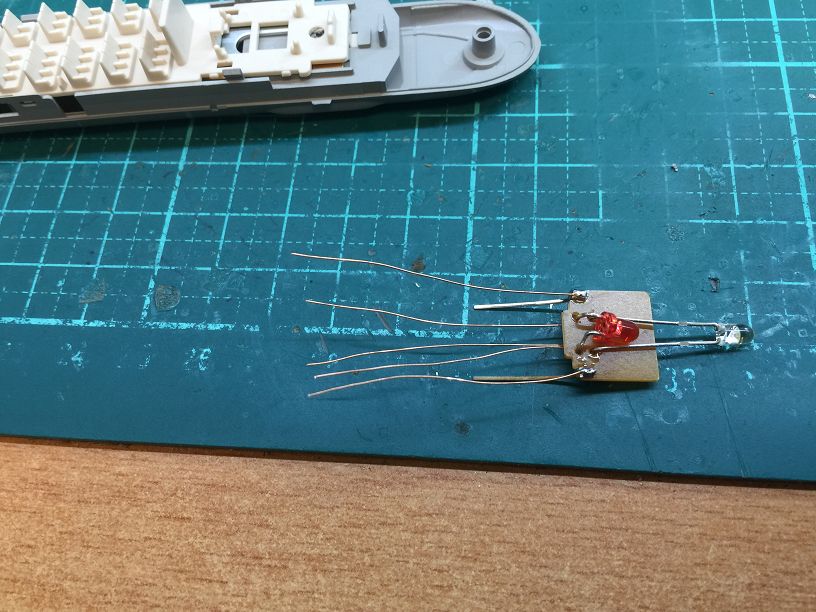 用漆包線拉出五條線.分別是兩條軌道電源,一條V+.兩條輸出.
Use enameled wire to pull out five wires. Two rail power supplies, one V+. Two outputs.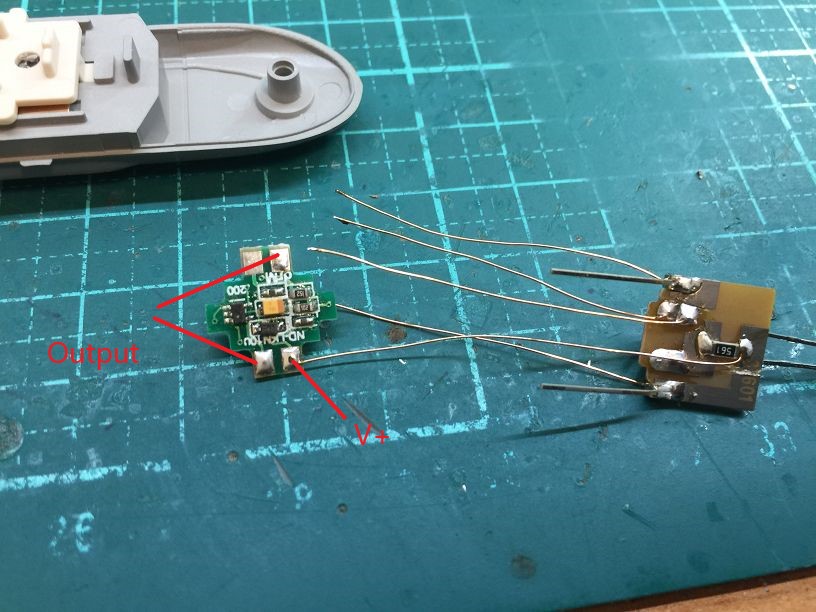 連接解碼器端點.
Connect the decoder endpoint.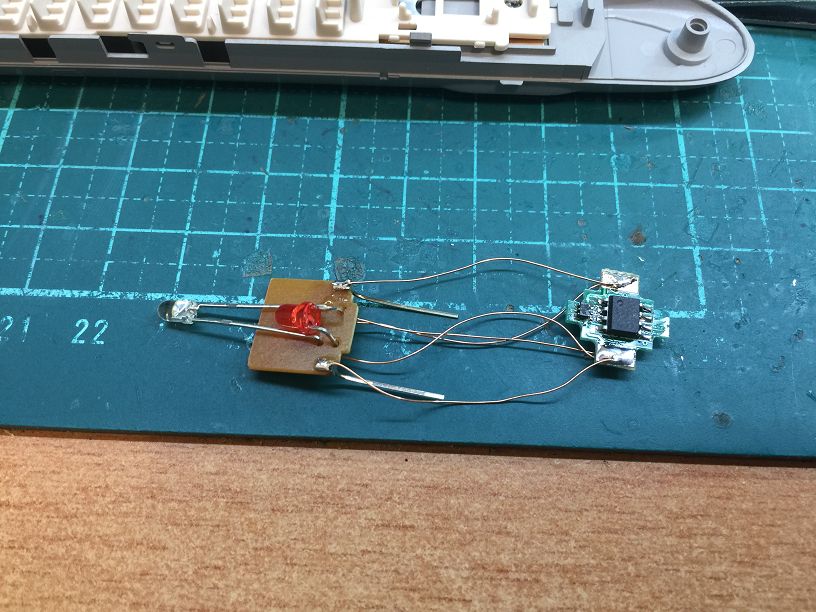 連接軌道電源.
Connect the rail power.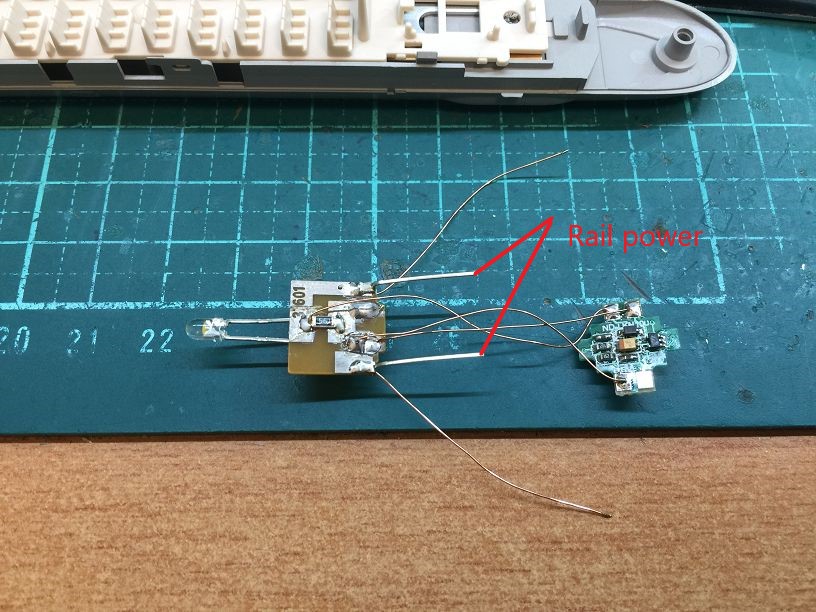 這個端點是連接軌道使用.
This endpoint is used to connect the track.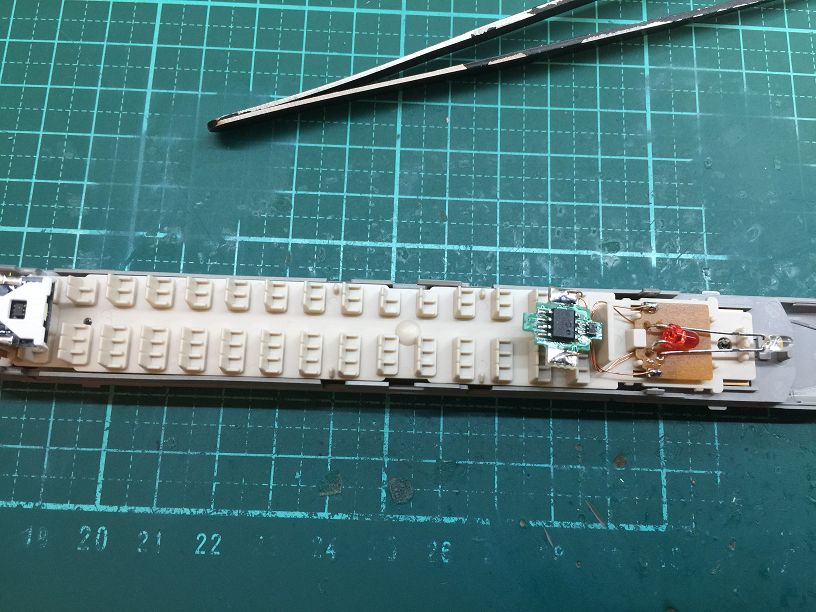 整理線和放置解碼器.
Organize lines and place decoders.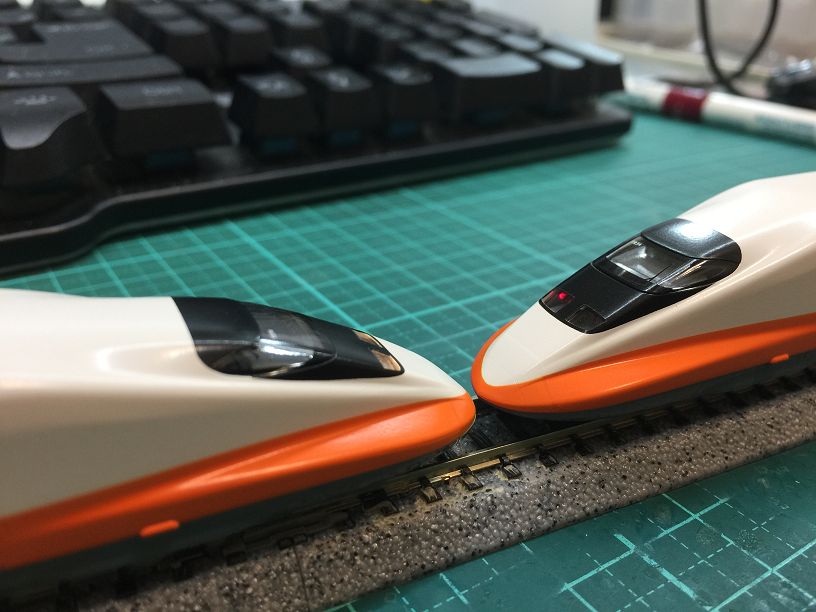 裝回車殼完成.
Reinstall the car shell to complete.