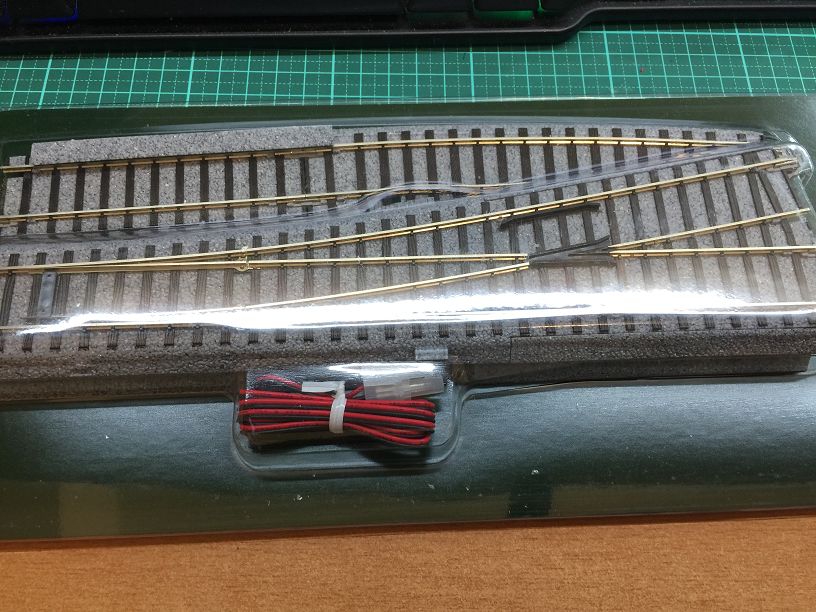 Modified turnout.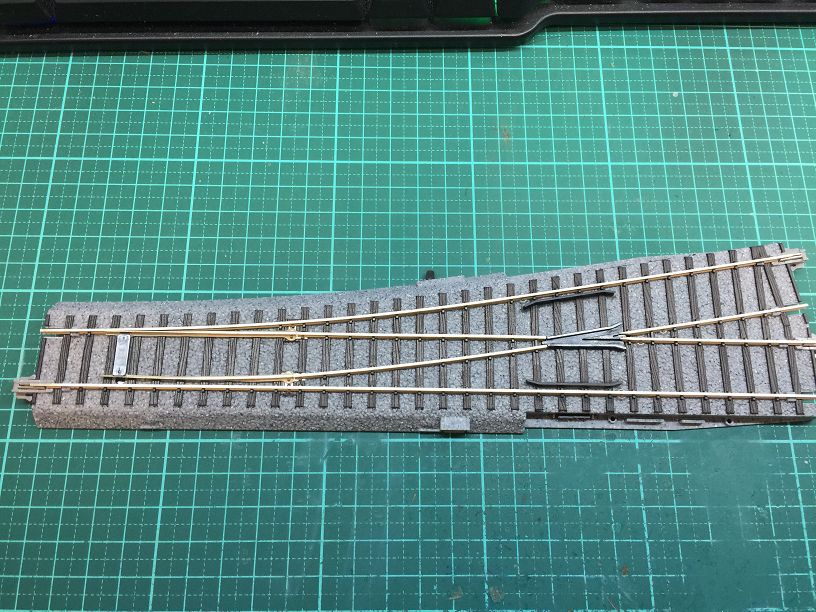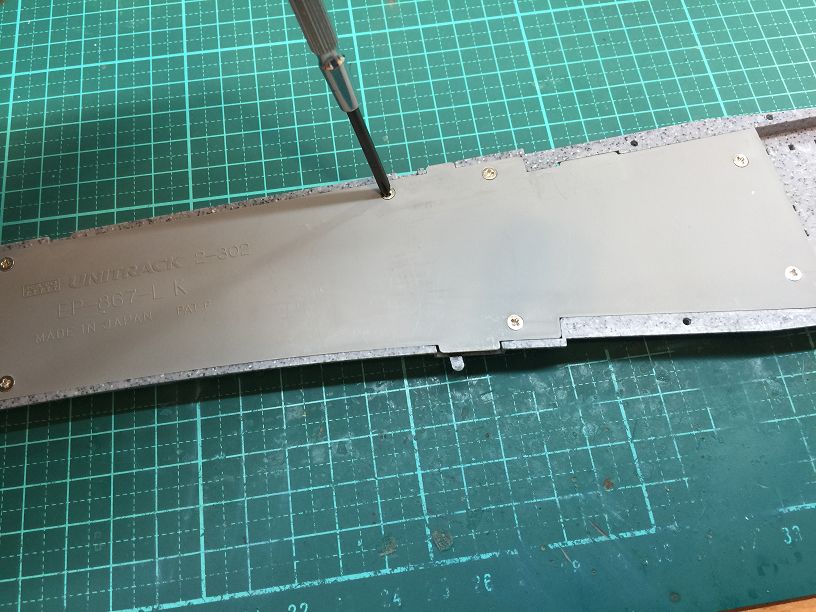 The screw on the back opens.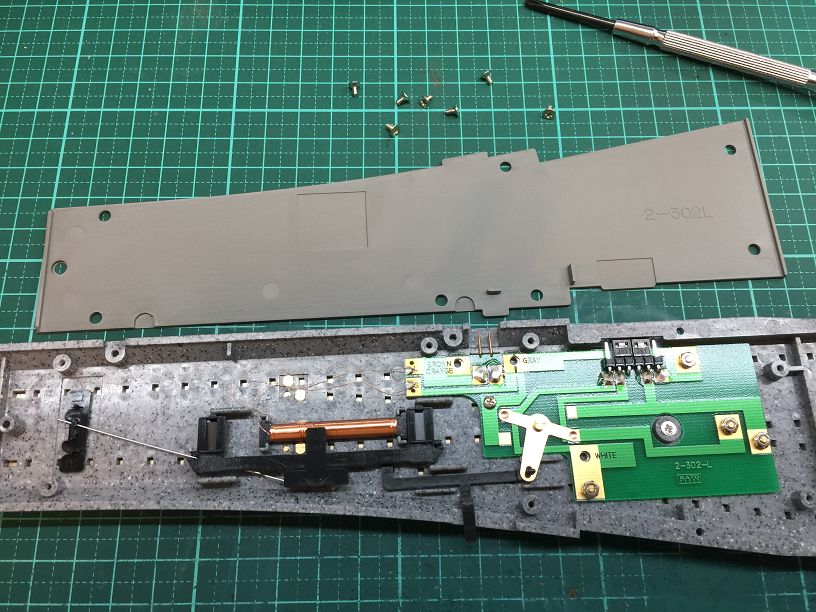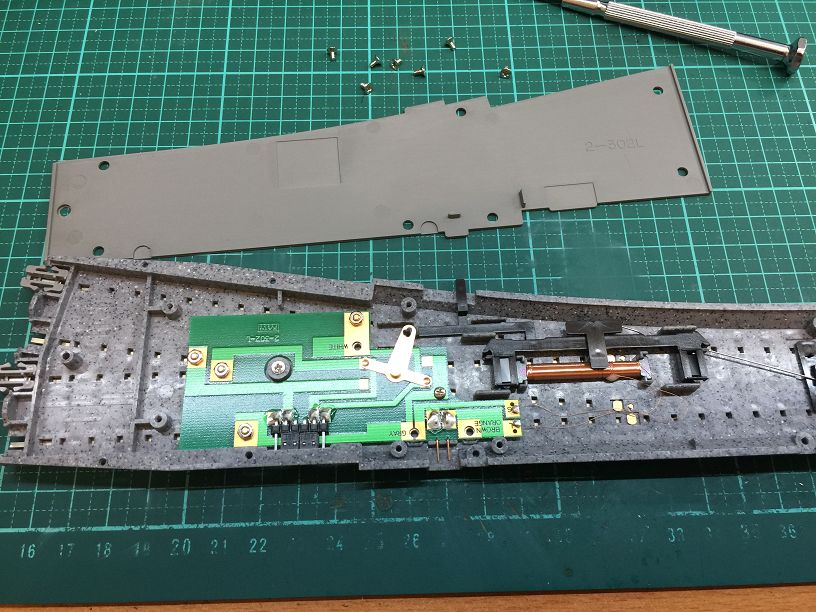 State after disassembly.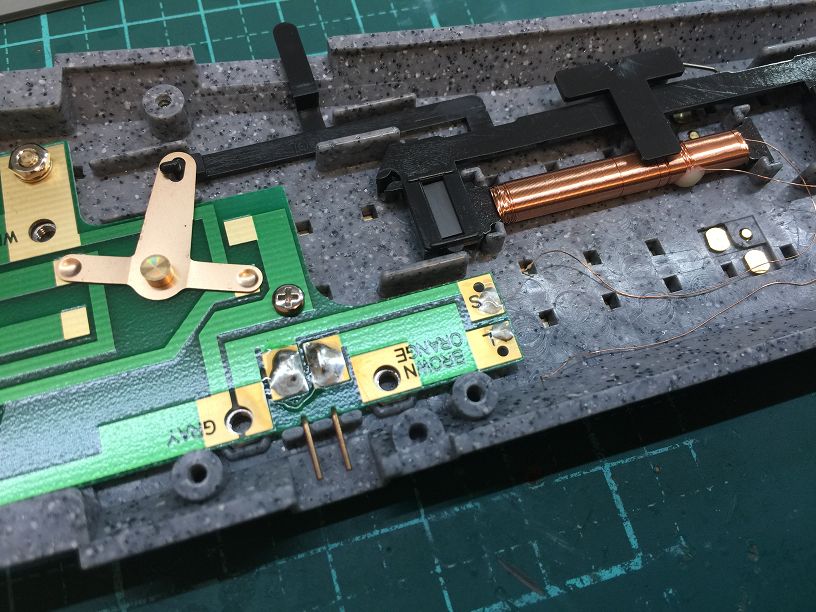 Desoldering the coil.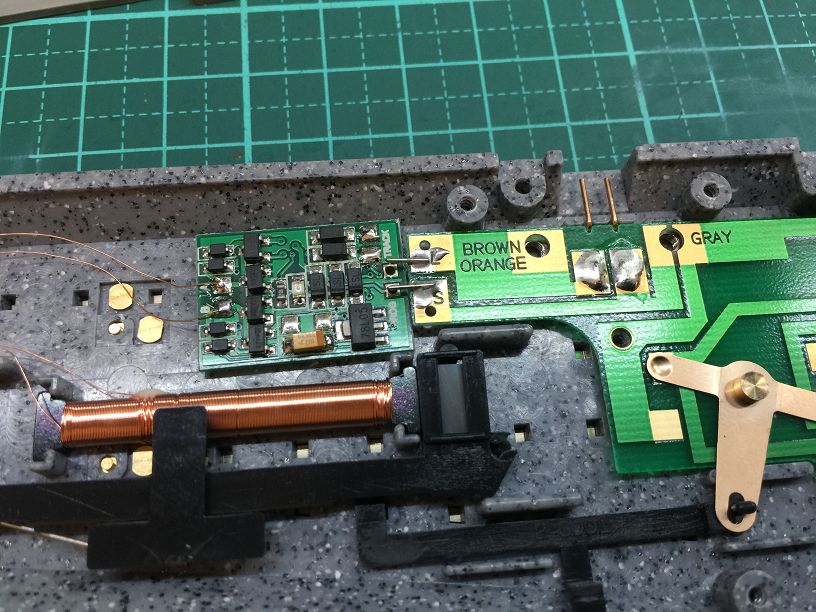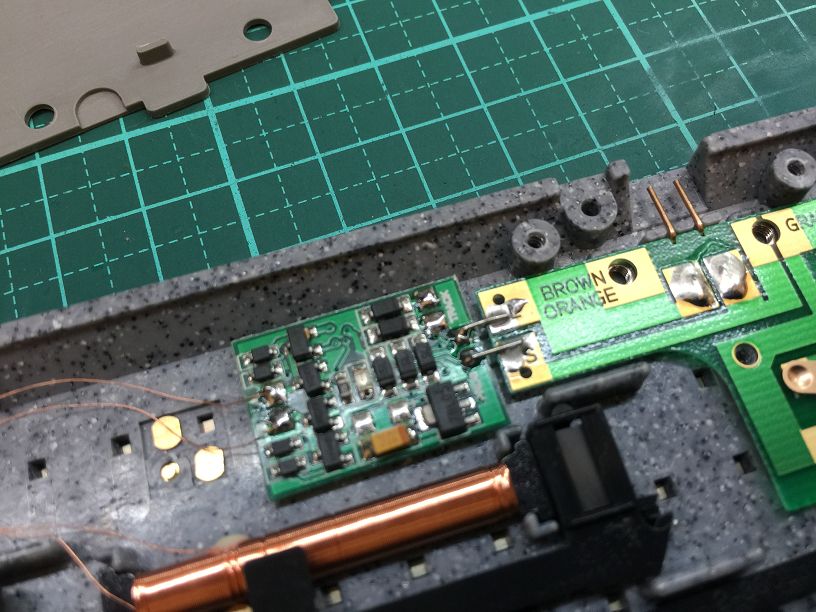 The PROG contact on the decoder is soldered to the PCB coil contact. The original external power terminal is used as the setting contact.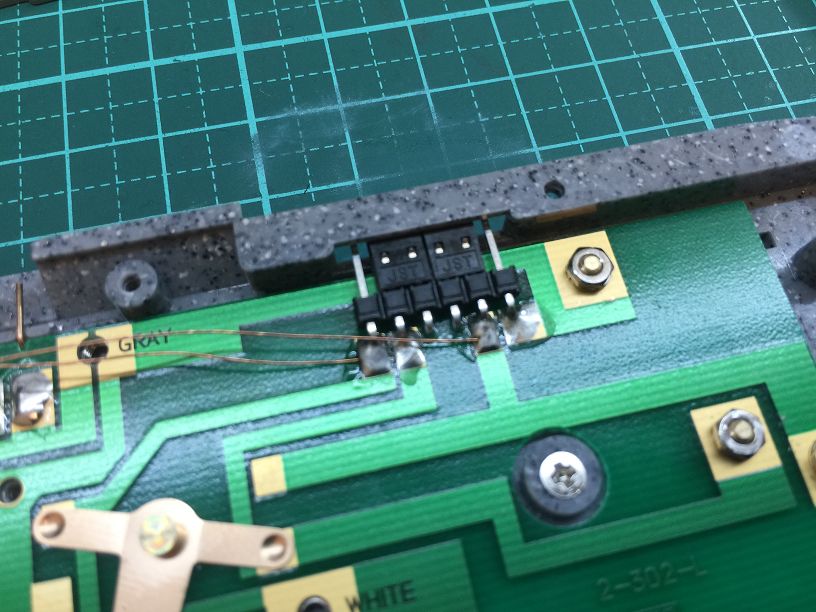 Solder two rail power cords.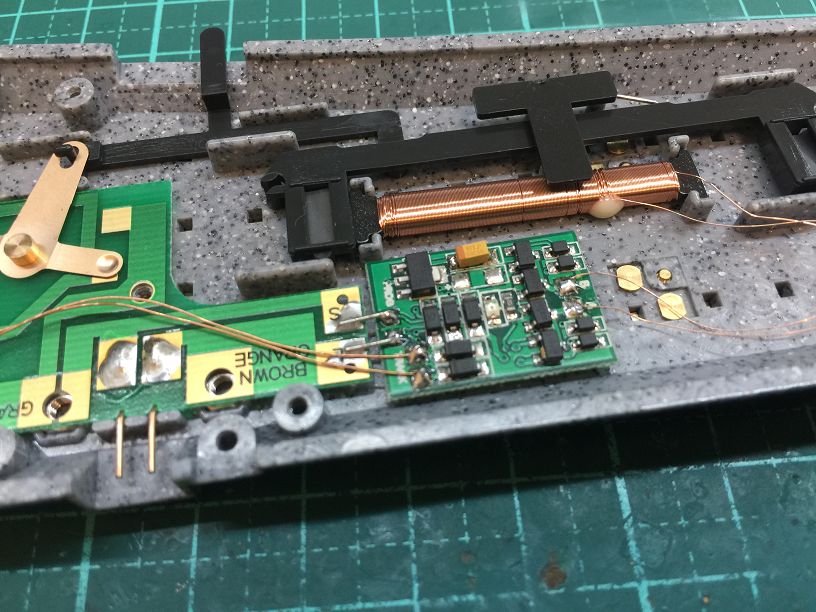 The power cord is connected to the power terminal of the decoder. The coil is connected to the output terminal of the decoder.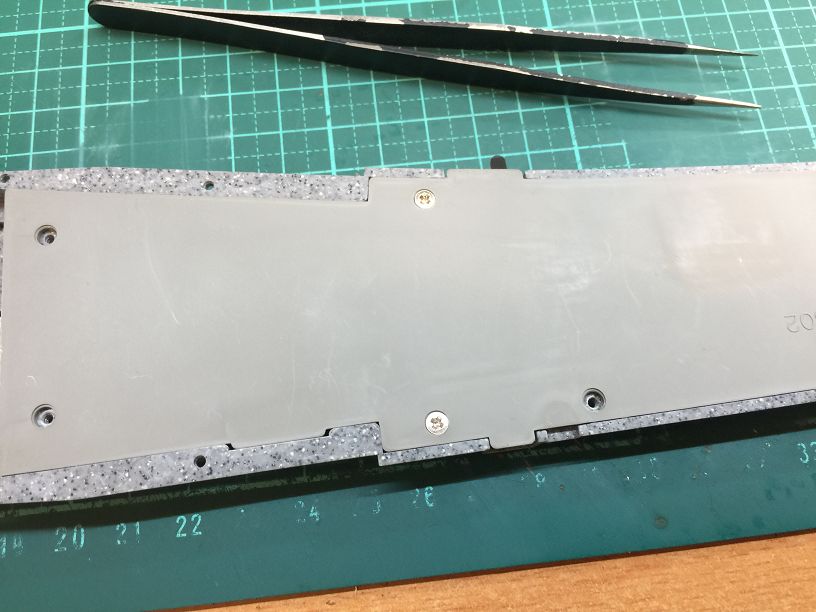 The screw back is completed.