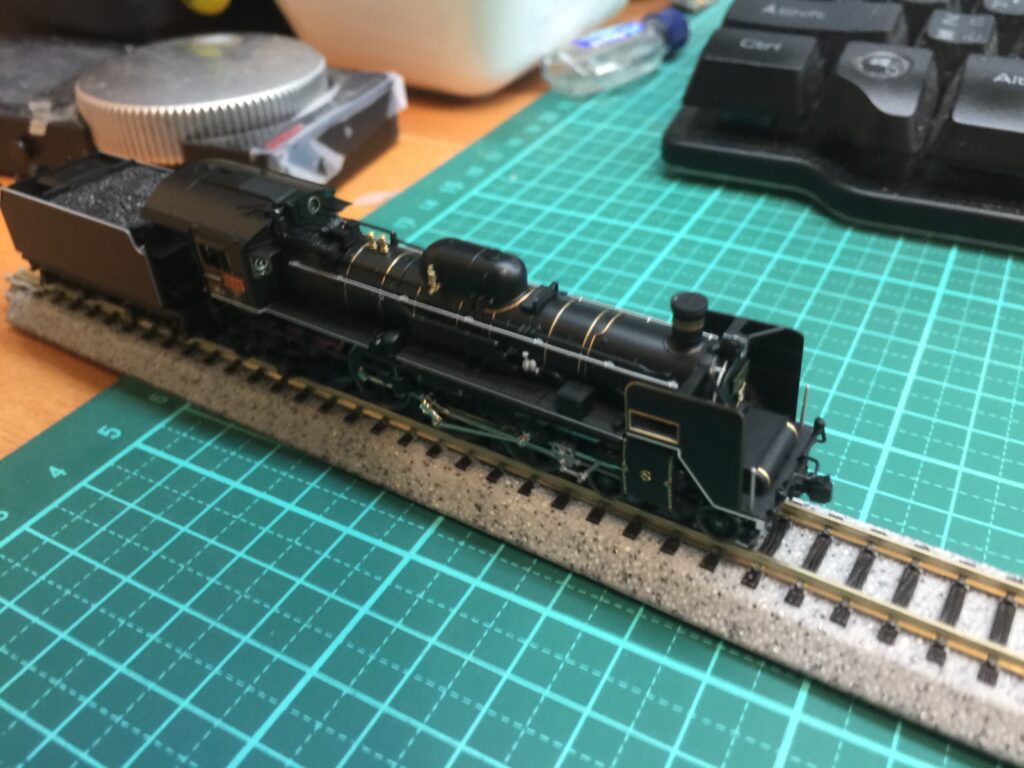 改裝車輛 Kato C57 1
Modified vehicle the Kato C57 1.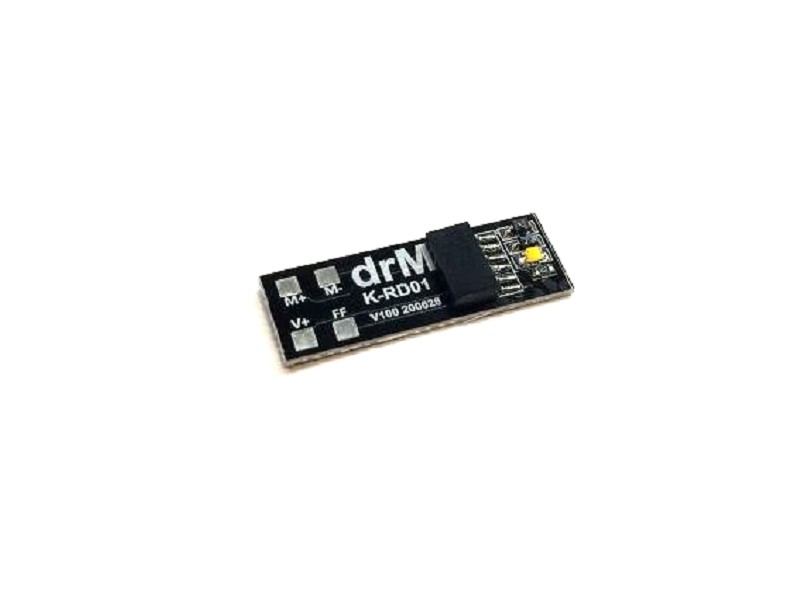 K-RD01 改裝用轉接板,方便轉6PIN (HD06200)解碼器
K-RD01 conversion adapter board, you can directly use 6PIN (HD06200) decoder.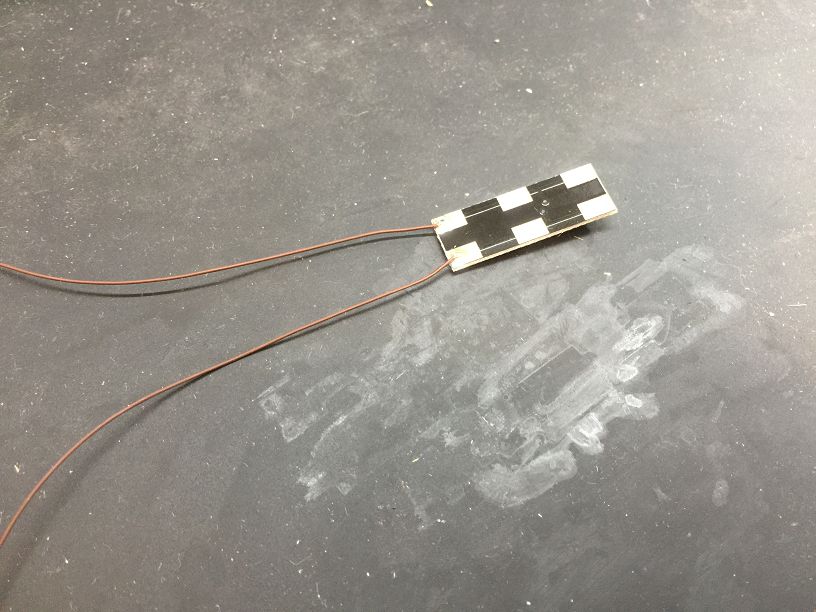 轉接板背面六個接點是接軌道使用,先後端連兩條線,準備接前車使用
The six contacts on the back of the adapter board are used to connect to the track. Two wires are connected at the rear, ready to connect the front car to conduct electricity.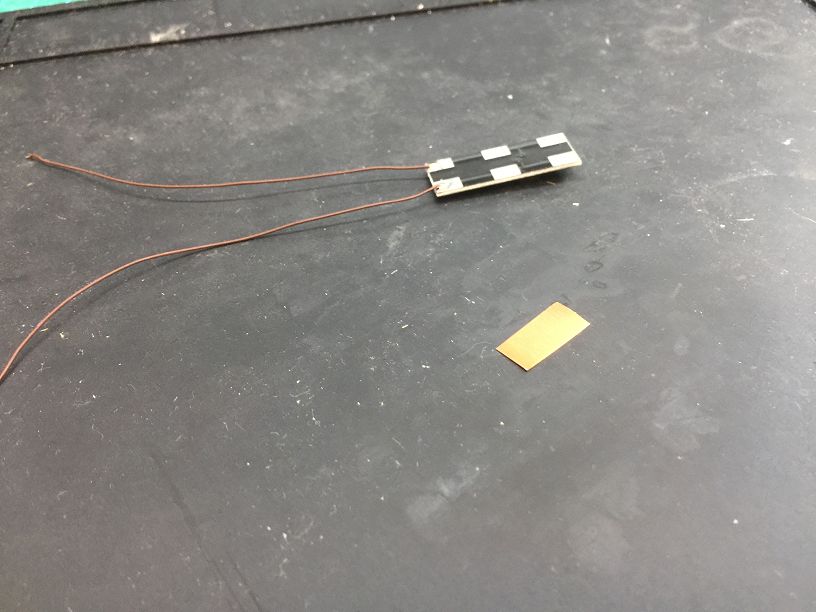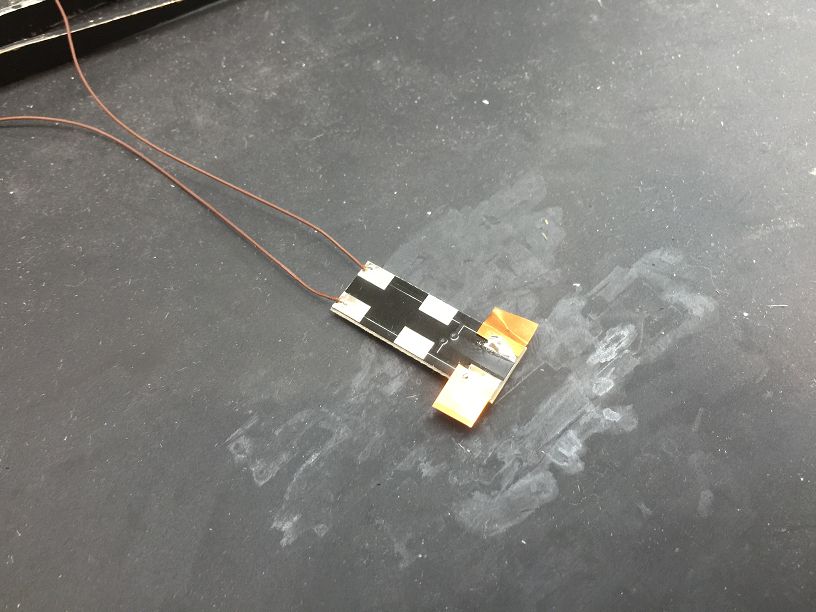 前端接點焊接兩個銅片,可以卡在尾車,增加接電效果
Two copper pieces are welded at the front-end contacts, which can be stuck in the tail car to increase the connection effect.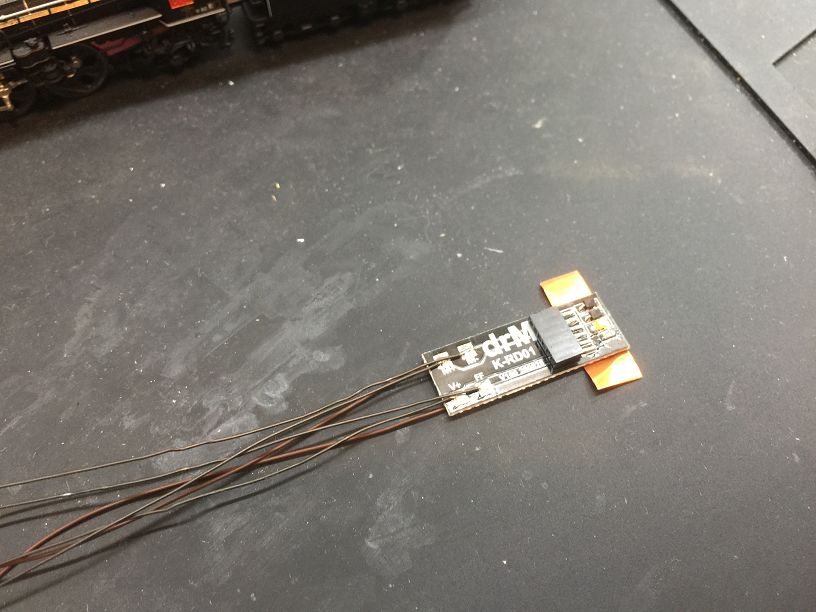 正面已經有尾燈,所以不需要加裝尾燈,另外4個接點分別是馬達與前燈,焊接4條線
There are already tail lights on the front, so there is no need to install tail lights. The other 4 contacts are the motor and the front light, and 4 wires are welded.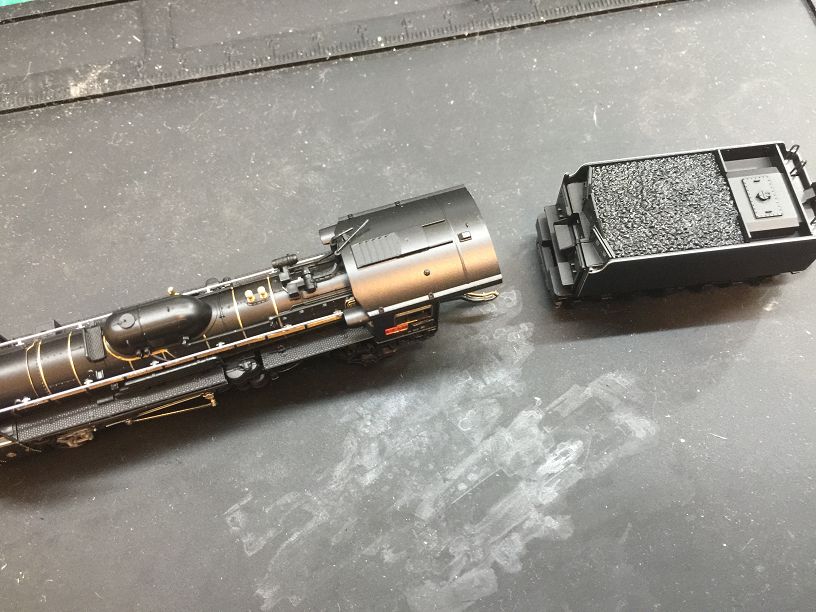 C571 前後車分開
C571 The front car is separated from the rear car.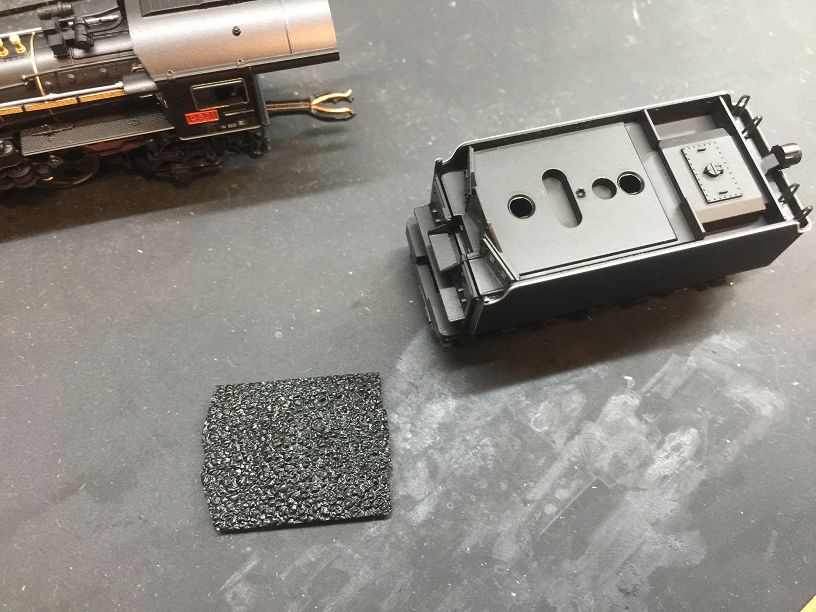 拆除尾車上蓋
Remove the upper cover of the trailer.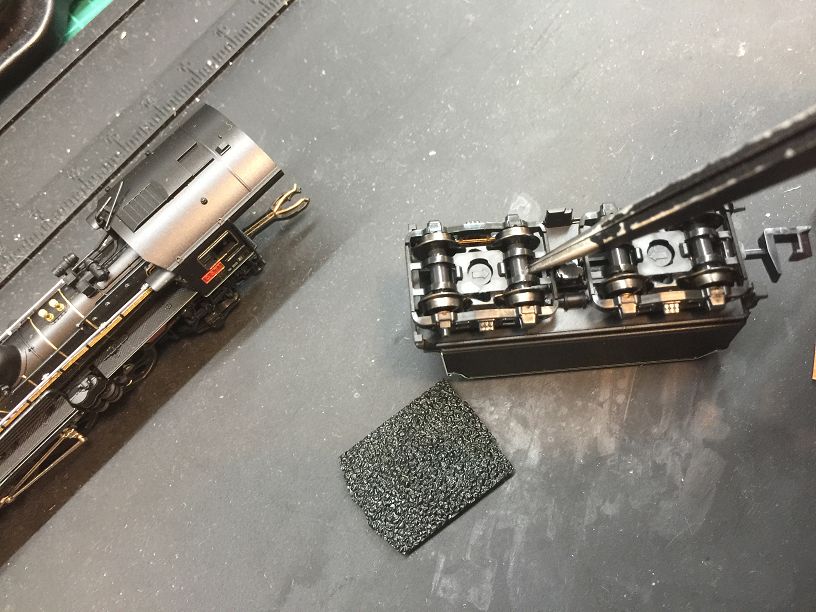 輪子下方有尾車卡榫,像車輪端推就會鬆開
There is a tail car latch under the wheel. Push it towards the end of the wheel to loosen it.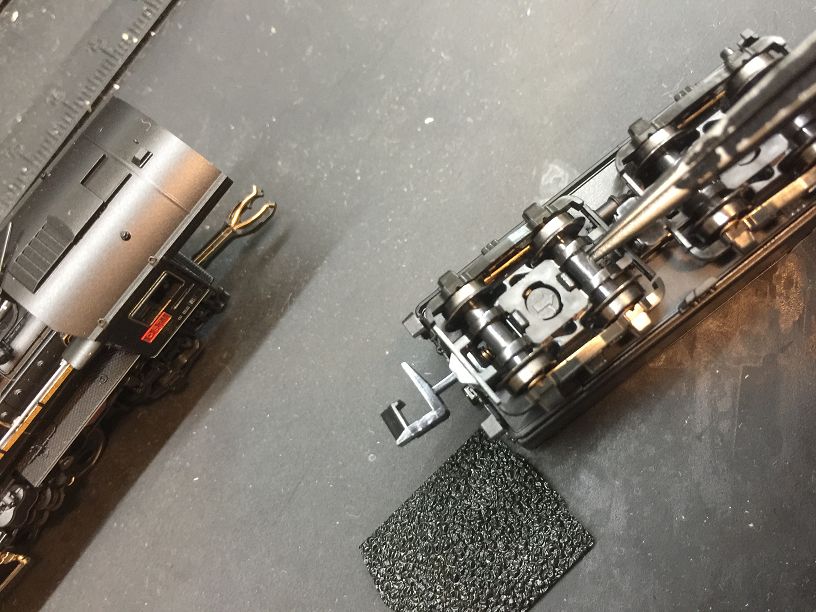 另一面也是相同方式處理,都鬆開後尾車內部可以取出.
The other side is handled in the same way. The interior of the tail car can be taken out after loosening.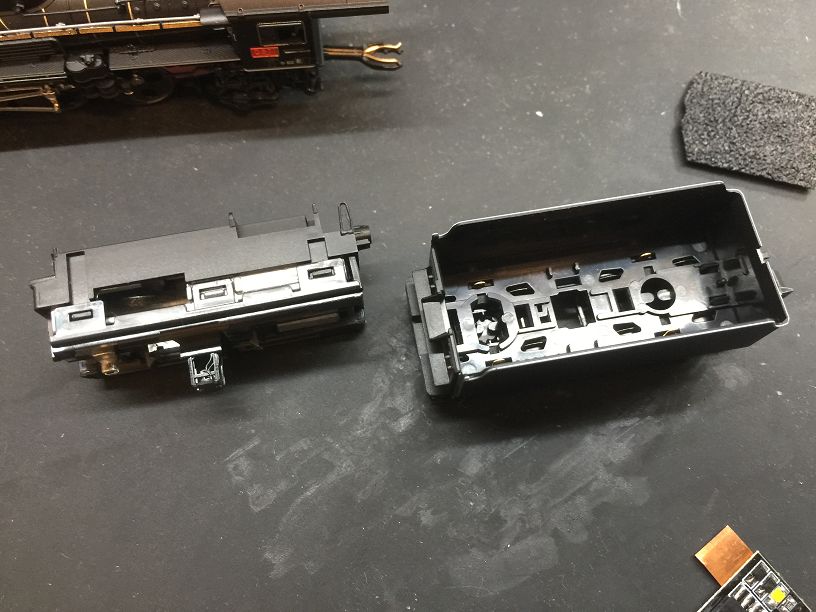 取出後狀態.
State after removal.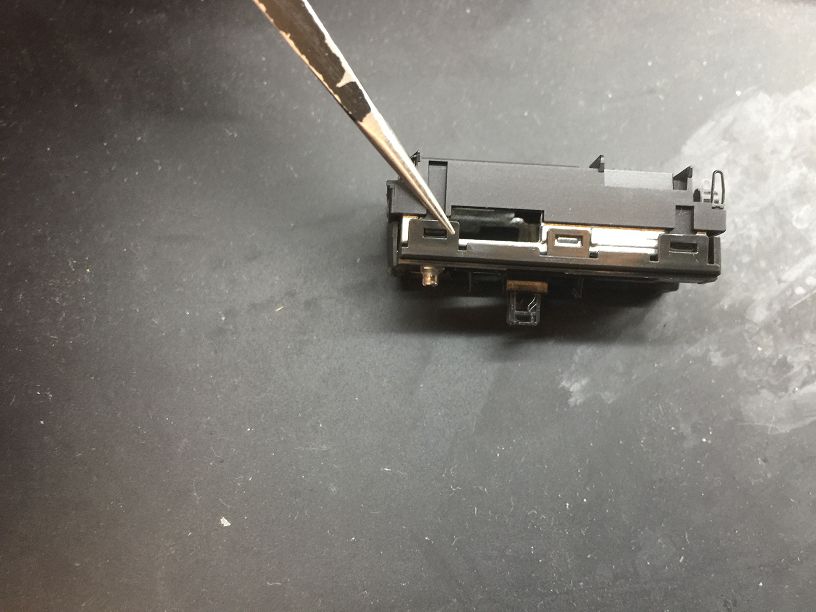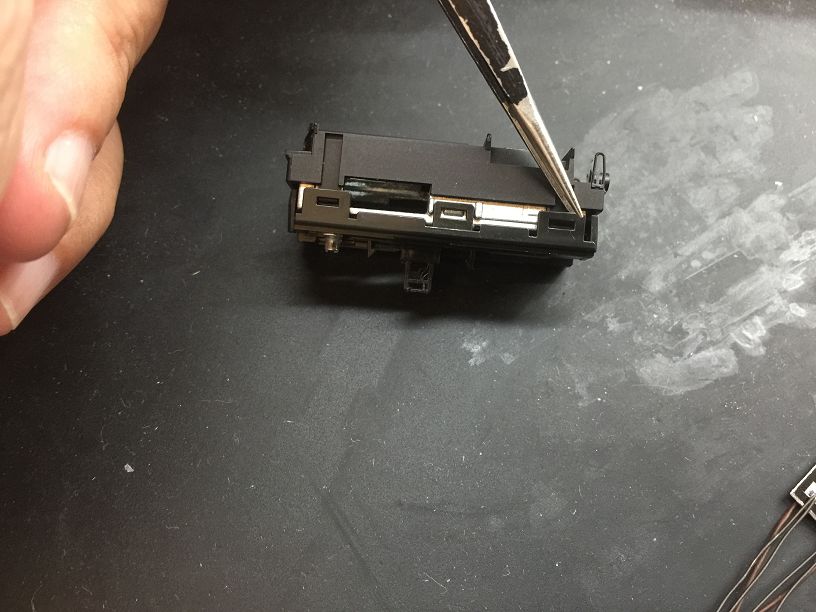 前後卡榫鬆開上蓋
Loosen the upper cover with the front and rear latches.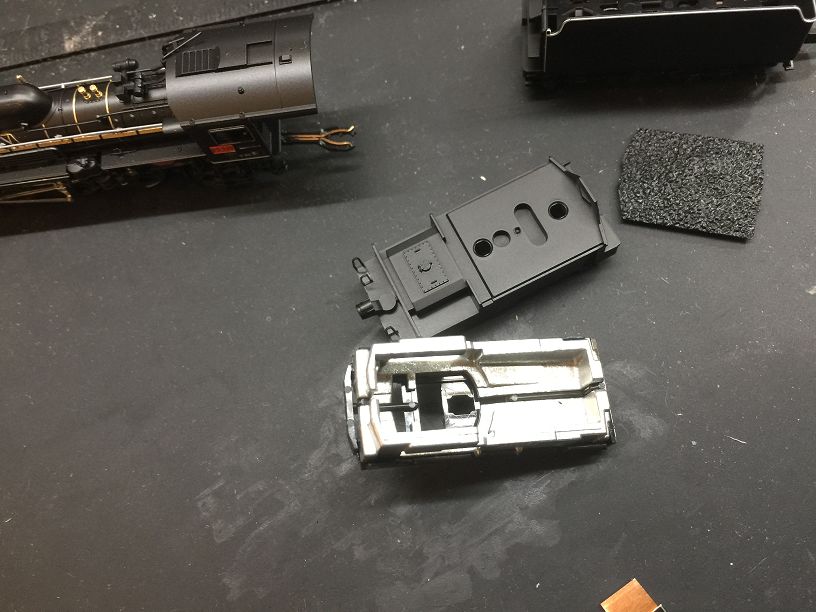 鬆開後的狀態
The state after release.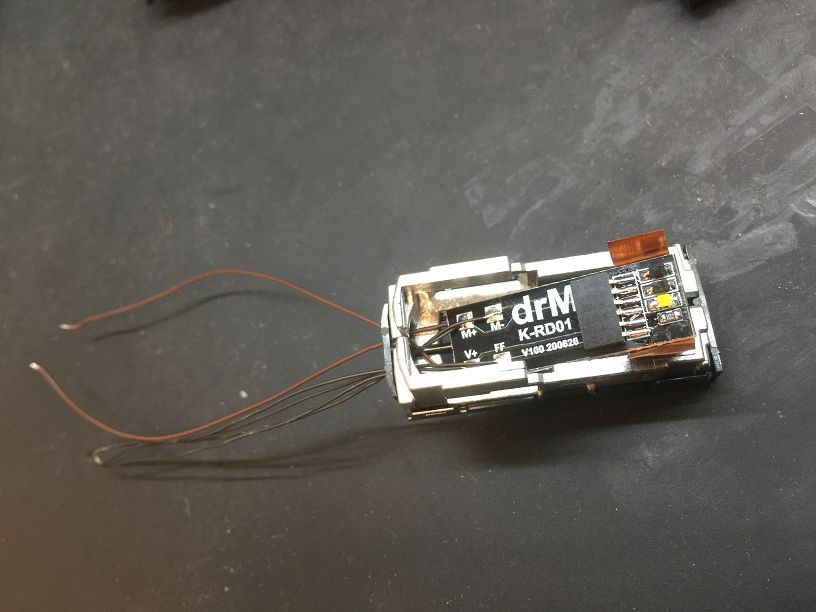 將K-RD01接線穿過前方洞口,將K-RD01押入鐵塊中,旁邊銅片會與鐵塊連接
K-RD01 wiring passes through the front hole, push K-RD01 into the iron block, and the next copper piece will be connected to the iron block.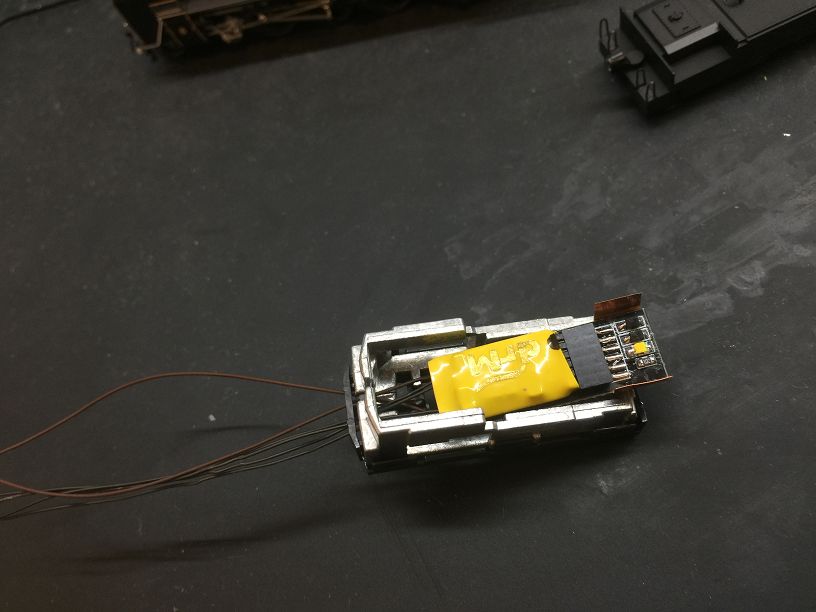 將HD06200 6PIN DCC解碼器插入,需要注意第一腳是圖片上方.
HD06200 6PIN DCC decoder is plugged in. Please note that the first pin is above the picture.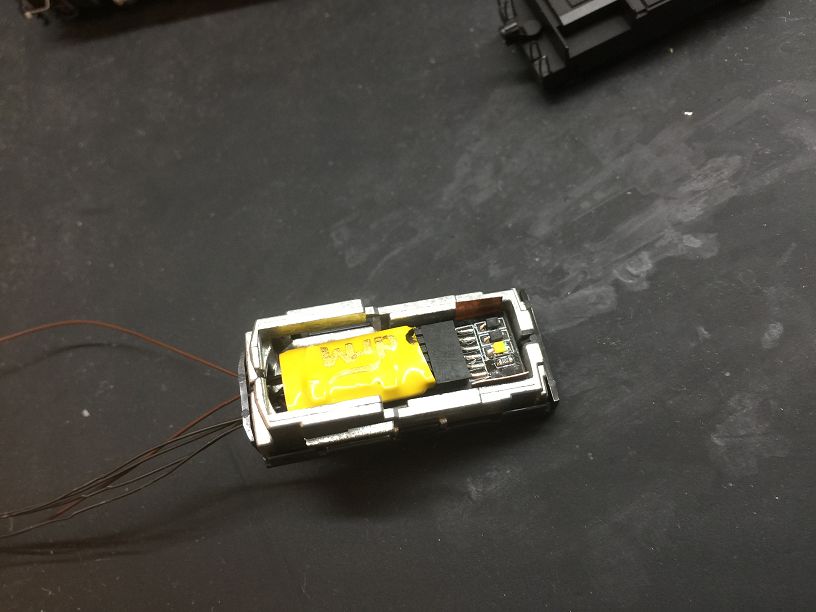 解碼器與轉接板壓入鐵塊中,這樣就完成後車安裝.
The decoder and the adapter board are pressed into the iron block, so that the rear car is installed.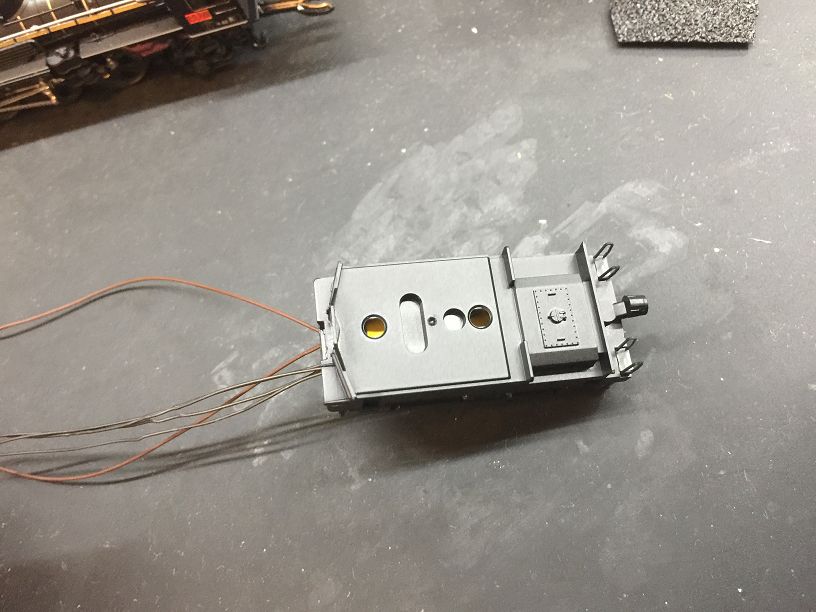 將尾車上蓋蓋上.
Cover the rear cover of the trailer.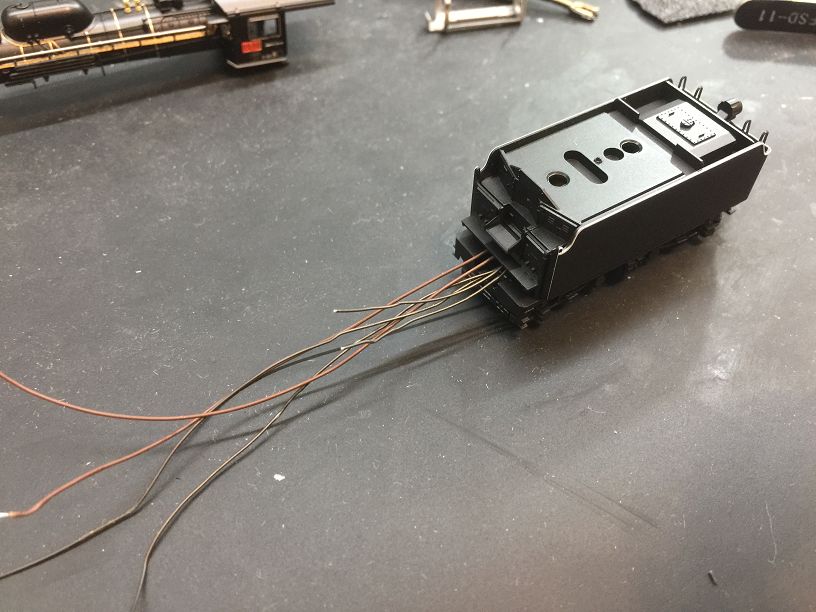 尾車內部與輪子裝回,線由下方孔穿過
The tail car is put back into the carriage. The line passes through the hole below.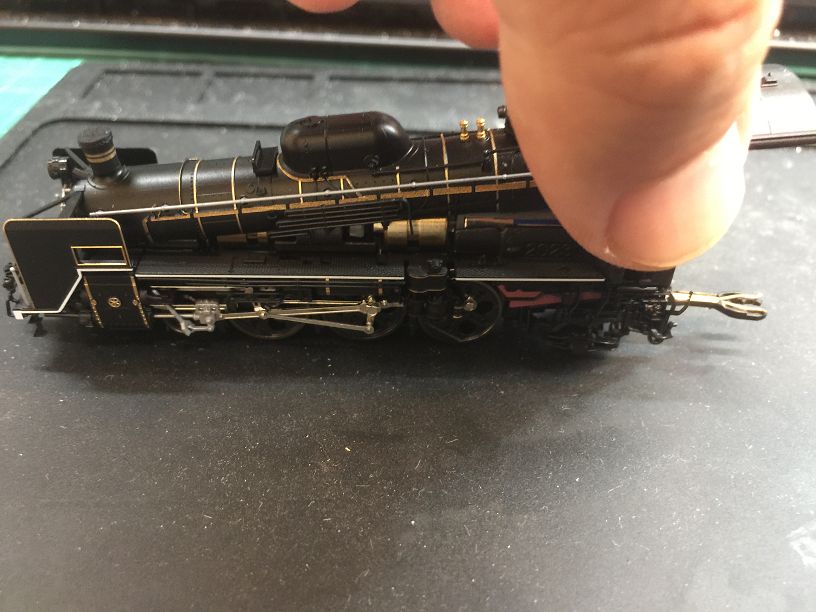 接下來將車頭由後方抬起,取出車頂
from the rear and pick up the roof.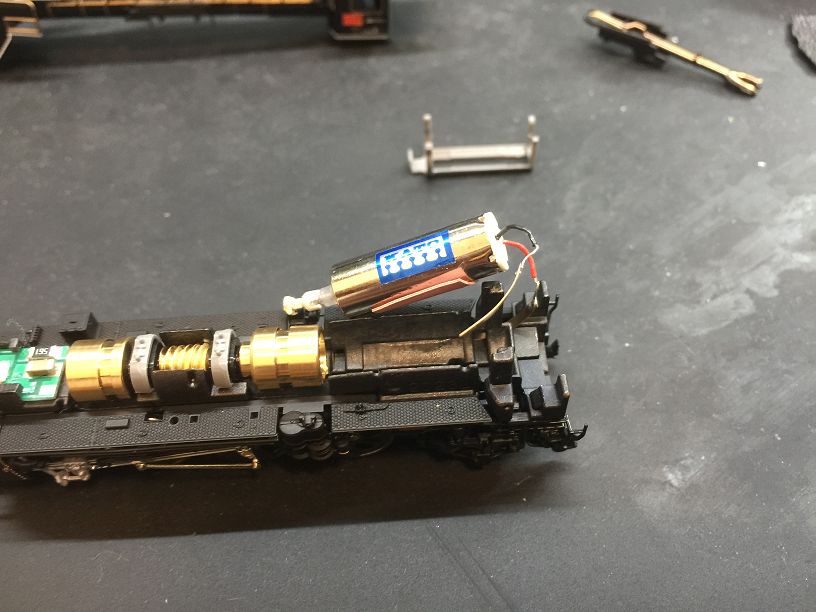 將馬達固定座取下,後方馬達接電片取出
Remove the motor mount. Take out the rear motor connector.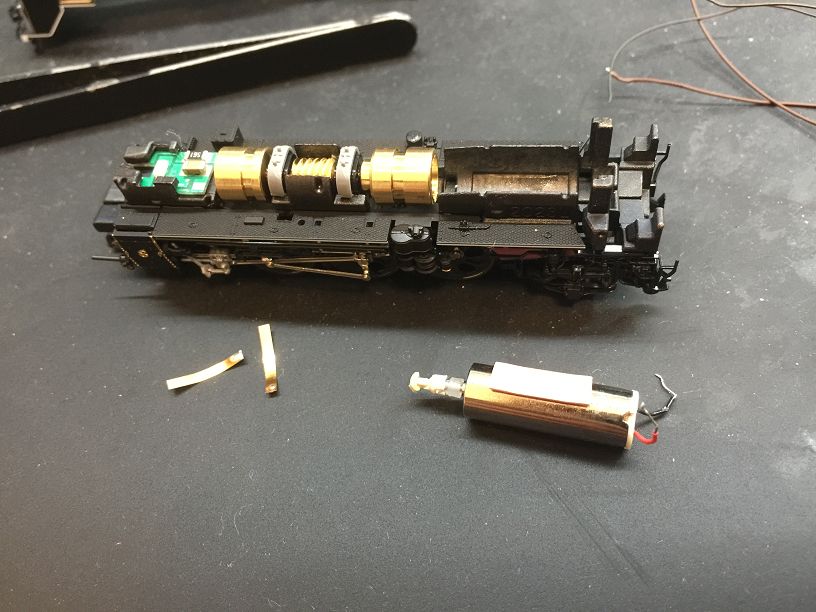 馬達線與接電片分開
The motor wire is separated from the connection piece.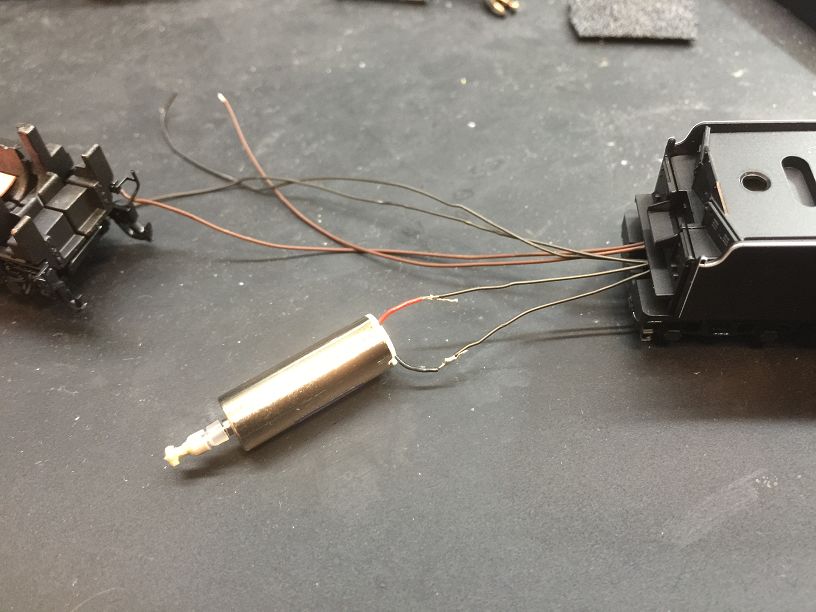 尾車馬達線與馬達連接,要注意馬達轉動方向
The motor cable of the trailer is connected to the motor. Pay attention to the direction of motor rotation.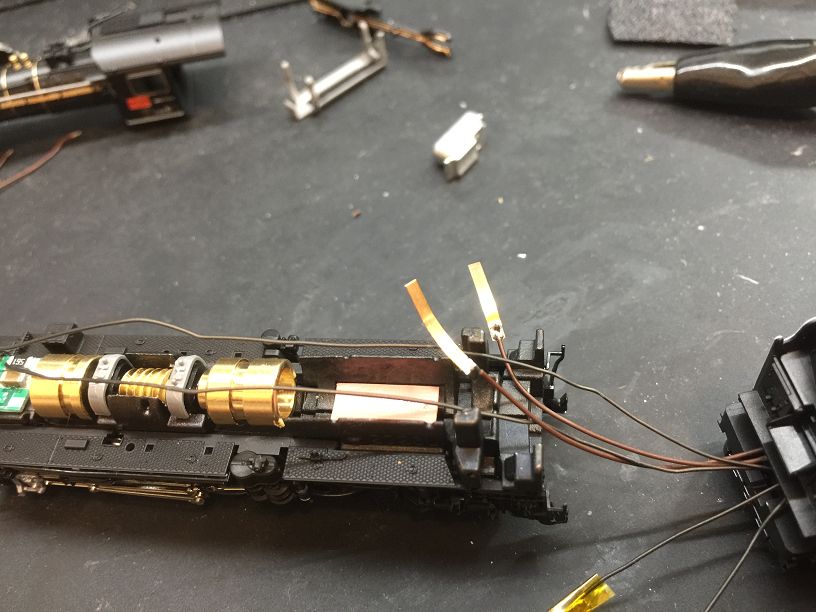 接電片焊上尾車軌道連接線
Weld the electric strip to the tail rail connection line.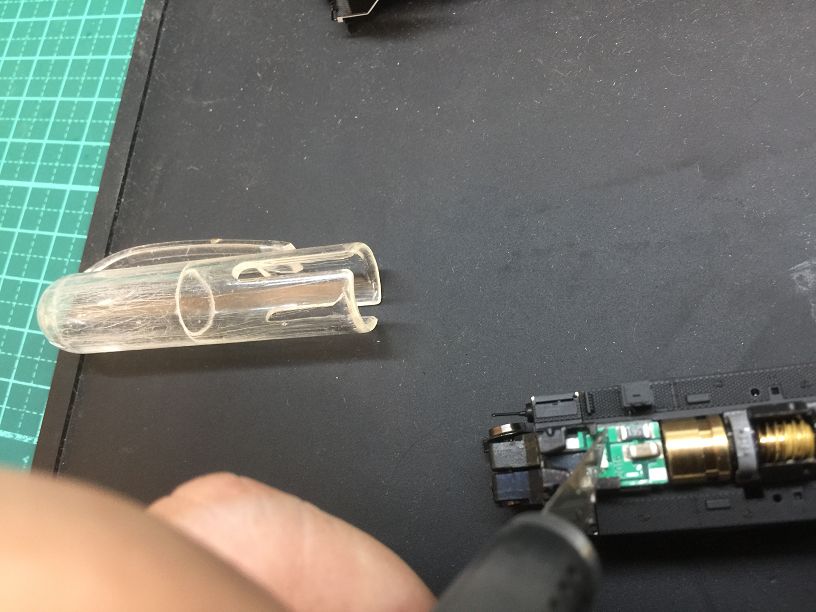 將前端刀尖處切斷.這個是連接到軌道電部分.
Cut off the tip of the front blade. This is connected to the electrical part of the rail.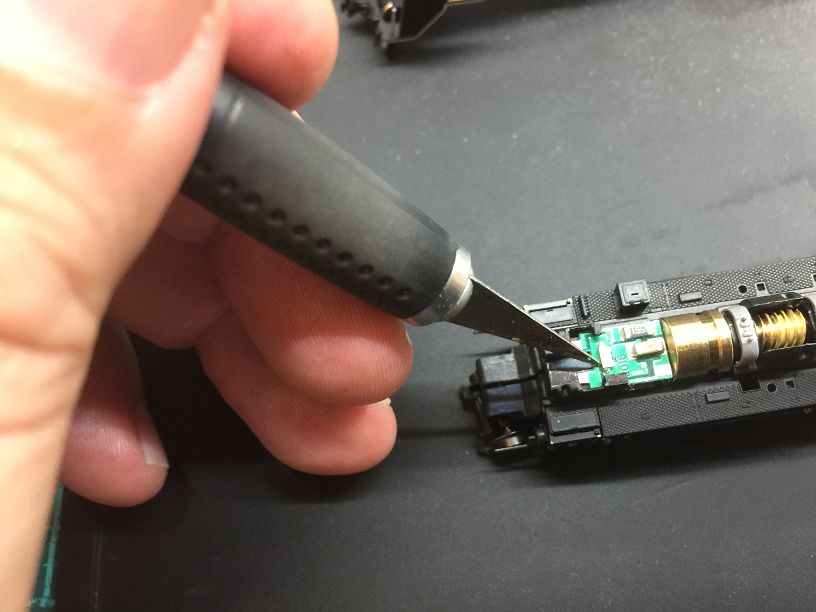 這是另一處接電部分
This is another part of the power connection.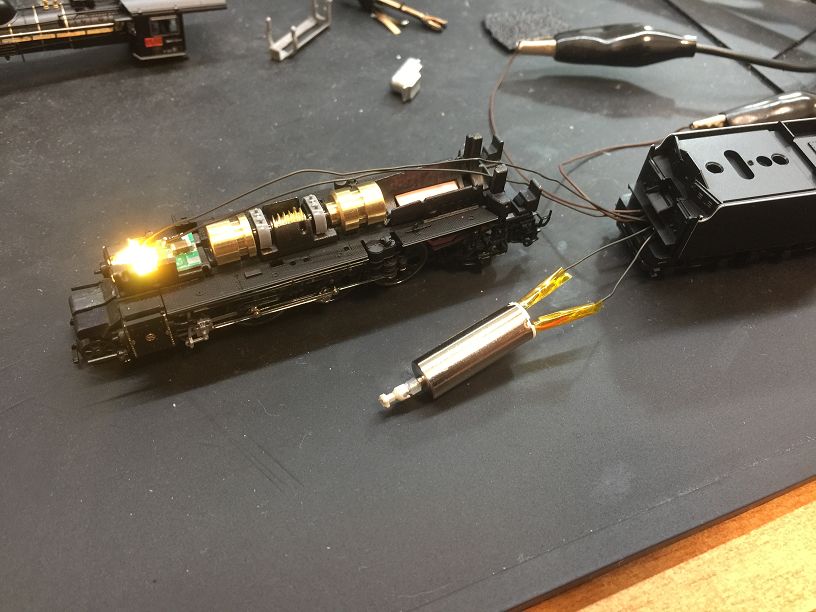 將尾車連接前燈線連接到電阻與LED上,電阻連接V+,LED連接FF接點
Connect the taillight cable to the resistor and LED. The resistor connects to V+ and the LED connects to the (FF) contact.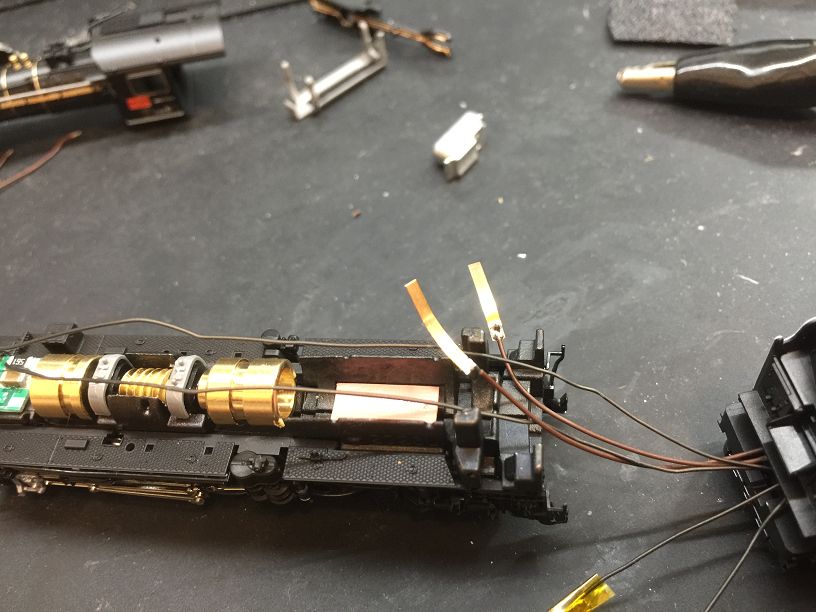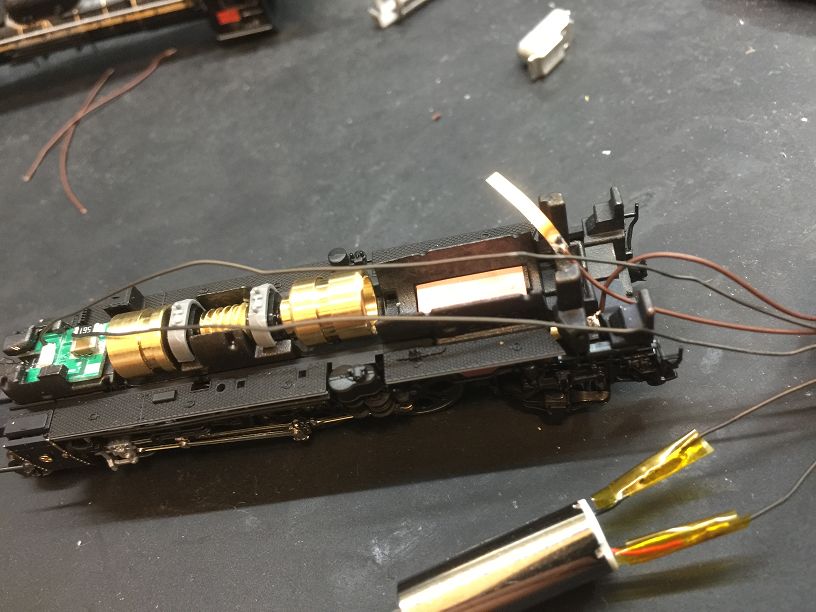 接電片插回原來取出的位置
Plug the electrical strip back to the original position.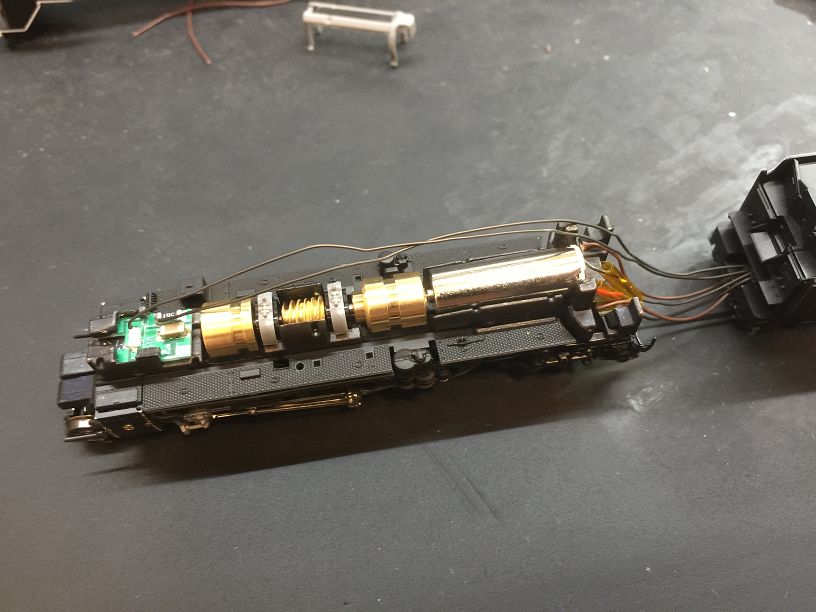 接線完成後將馬達固定座與車頂蓋回後完工.
After the wiring is completed, the motor mount and the roof cover are returned to completion.